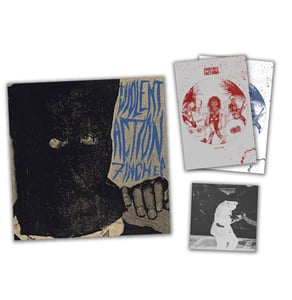 €

8.00
Special bundle including:
- Self-titled 7'' EP (limited to 300)
- "Death" CS (limited to 100)
- bonus free Euro Tour mini-CDR - Live-in-studio recording released exclusively for our euro tour with Pick Your Side. It contains rewritten and rearranged old stuff + some new songs (limited to 30 - just a handful left, so it will be given only with the first few orders! be quick!).